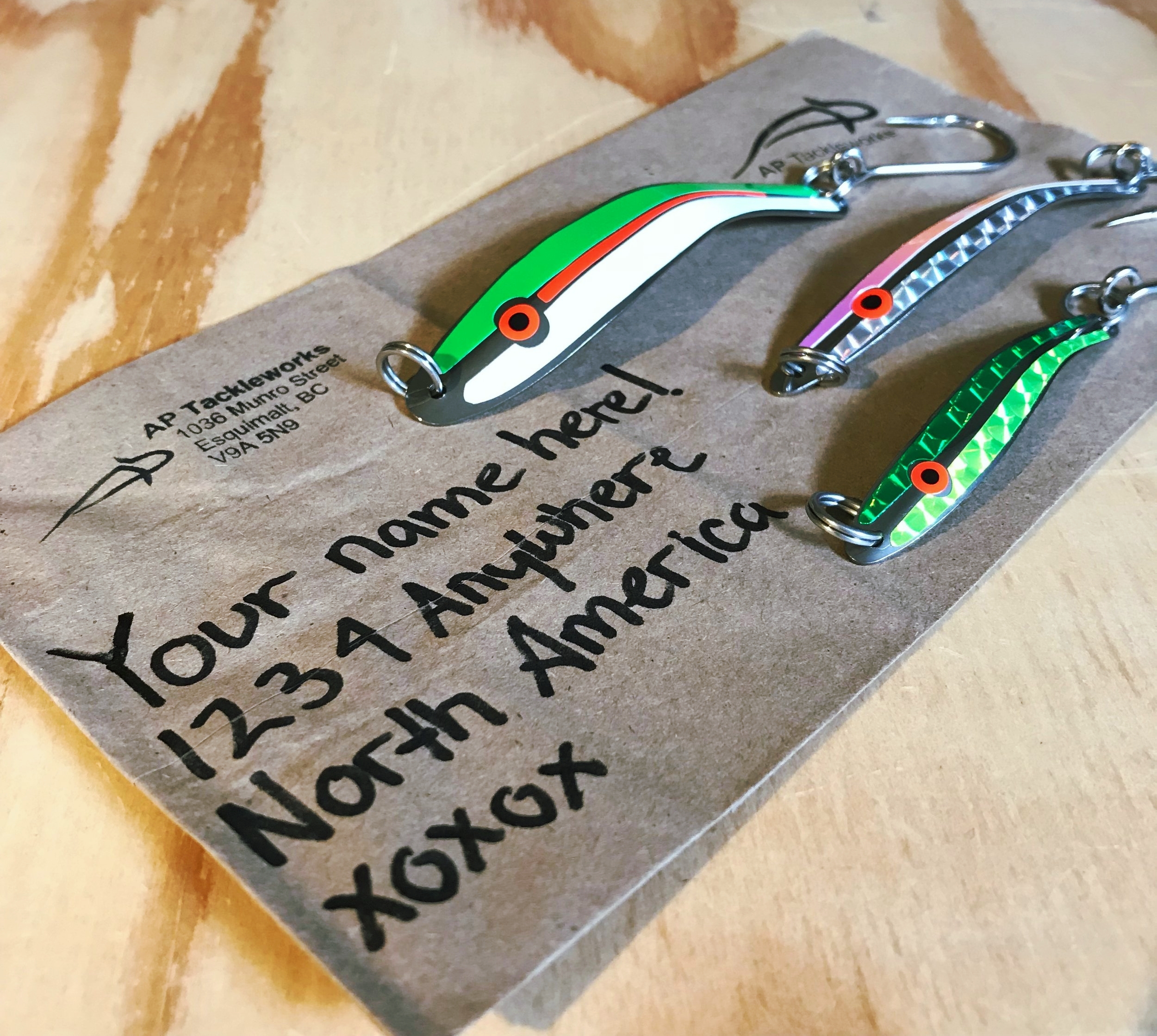 Monthly Spoonscriptions are here!
Want a surprise in your mailbox every month? Choose 1, 2, or 3 spoons per month. See details below.
AP Tackleworks is now offering a monthly spoonscription. As the seasons change so will the spoons; each month will have a different theme and type of Salmon fishing in the Pacific Northwest. You will also receive information on why we chose the spoons and handy tips on how to use them effectively. In addition to existing proven patterns, you will also receive new releases and limited edition spoons.
Two ways to subscribe:
MONTHLY BILLING
2. BUY A 6 OR 12 MONTH SUBSCRIPTION AND SAVE!